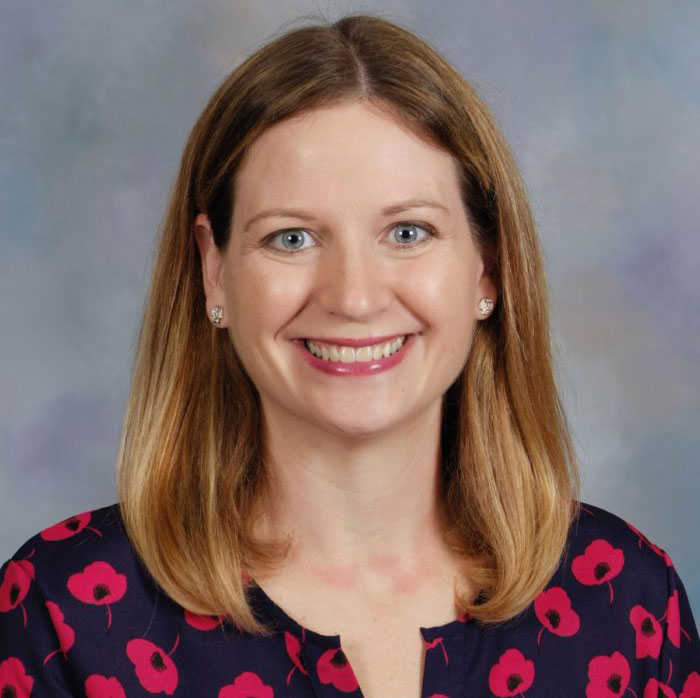 Nicole Chapman
Leadership
K-6 Coordinator
Nicole Chapman has been a member of the Sing Omaha faculty since 2009, and currently serves as the K-6th Coordinator for Sing Omaha Choirs. In this role, Nicole oversees the operation of our six elementary-aged choirs in Elkhorn, Millard, and Papillion; working with artistic and administrative faculty and staff to facilitate the Children's and Youth Choirs operation.
Nicole is the Administrative Intern at Holling Heights Elementary School. Prior to that, she taught 12 years as the elementary music teacher at Holling Heights. Nicole has presented at many local, state, and national conferences including Nebraska Music Educators Conference, Nebraska Choral Directors Conference, Great Plains Orff Chapter, and American Orff Schulwerk National Conference. Nicole has directed Children's and Youth choirs at Divine Shepherd Lutheran Church, Holling Heights elementary, and for Sing Omaha over the past 12 years. She has also worked as the assistant choral director with Opera Omaha's children's ensemble.
Nicole attended the University of Nebraska-Lincoln where she earned her Bachelor's and Master's Degrees in Music Education. She is currently pursuing her Educational Specialist (EdS) and Doctorate of Education degrees (EdD) through Doane University. Nicole received her Orff-Schulwerk Level I and II training at UNL and received her Orff Level III certification from the University of St. Thomas.