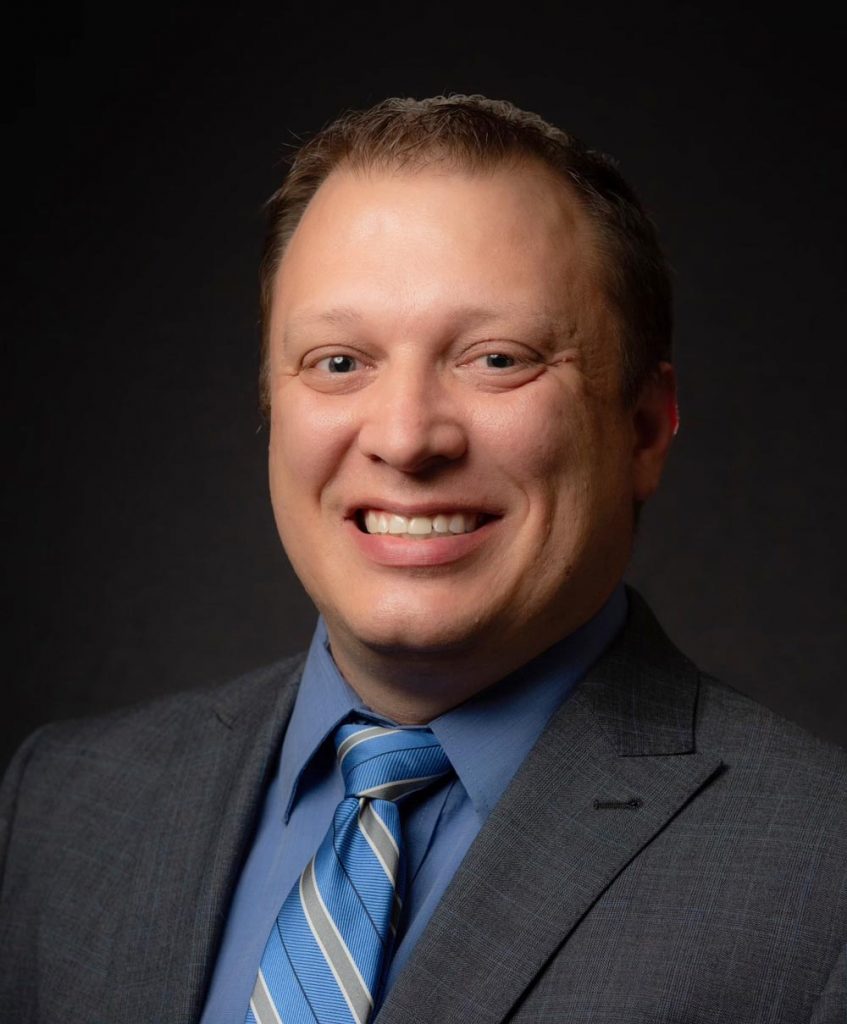 Mark Harman
Middle-High School Choir Conductor
Mark Harman has served as Director of Vocal Music at Fremont High School since 2001.  Prior to his tenure at Fremont, he spent two years in the Raymond Central Public Schools teaching K-12 Vocal Music.  He received his Bachelor of Arts degree in 1999 from Hastings College and his Masters of Music degree in 2007 from the University of Nebraska-Lincoln.
Mr. Harman knows the value of excellent music education, and has experienced Sing Omaha's high standards firsthand. Mr. Harman is excited to be joining the Sing Omaha faculty, and is ready to welcome the Boys' Choir to the organization!
Mr. Harman's conducting credits include various festival/honor choirs and master classes with Paul Salamunovich, Rodney Eichenberger, René Clausen, Steve Zegree, Edith Copley, Aimee Beckmann-Collier, and Rick Bjella.  His choirs have received consistent superior ratings at District Music Contest.  Under his direction, FHS Vocal Music has developed and fostered performing opportunities for area schools including the Froshmore Festival for 9th and 10th grade students.
The Fremont High School Choir has performed on the Omaha Symphony's Annual Choral Collaborative Concert seven times and sang on the Omaha Symphony's Celebrate Creativity Concert at the Joslyn Art Museum in the fall of 2003.  In 2013, the choir combined forces with area high school choirs, Sing Omaha, and Orchestra Omaha to perform Carmina Burana at the Holland Center.  Fremont High School joined Sing Omaha again in 2014 on a concert of music by Norwegian composer/pianist Ola Gjeilo. The FHS Choir has twice (2007 and 2010) been a featured performing ensemble at the Nebraska Music Educators Association Convention. In 2017-18, Mr. Harman is entering his sixth tour with the Nebraska Ambassadors of Music (fifth as choir director), which will tour Europe during the summer of 2019.
Mr. Harman's professional affiliations include NMEA, ACDA, NCDA, MENC, NSEA, and FEA. In November 2012, he was elected to serve a three-year term on the board of NMEA as Chair of Choral Affairs.  He currently serves as a President-Elect for the Nebraska Choral Directors Association, for which he previously served as public relations chair, district representative, and as Short Notes editor. Mr. Harman has twice been honored for excellence by NCDA.  In 2005 he was named Outstanding Young Choral Director, and in 2013 he was named Outstanding Choral Director of the year.